Meeting with a Lady in Belarus, Russia or Ukraine
How to Make Good Planning and Share a Pleasant Meeting
When planning to look for a wife in Eastern European countries such as Belarus, Moldova, Russia or Ukraine, it is best to make good planning of the whole process. From how you will become acquainted to single ladies to the traveling and the personal meeting with the lady. It is something that can be very exciting but also quite deceiving and expensive if not done with some knowledge of basic rules and good planning. Sure, a man can simply go there and hope to be able to resolve everything once on location and it can be successful. However, the success rate of this way of doing things and of the meetings is rather low mainly because of the fact that you are dealing with people and agencies for who you don't have any prior references. Thus, increasing the chances of getting taken for a ride, losing precious time and money.
Based on both our personal experience and the experience shared by our clients, in order to increase the chances of success, we recommend to follow certain rules and steps before you plan to meet a lady. Here are some of these basic steps: introduce yourself to selected ladies by sending them a well-structured letter describing the type of man you are and the type of woman you seek and of course, join recent photos of yourself as well. Analyse the replies of those who replied you and keep corresponding only with those who you feel showed a genuine interest and who represent the best possible match. Keep corresponding with the same criteria and invite the lady to meet on Skype that will allow speaking and looking at each other thus confirming that she is real and the same woman as on the photos of her profile.
However, remember that letters and Skype meetings have their limits. Sure, traveling to meet her will cost money and take time and you want to make sure you are doing the right thing but regardless, in our opinion, until you met face to face, the relationship can only reach a certain level. Although it is very personal and different for everyone, we think that once you begin a serious correspondence with a lady, within a few months you should both come to the point of deciding either you are not made to be a couple or that the next step is to meet in person.
In fact, what we recommend to be the first step in the process of looking for a life partner in Eastern Europe is to establish the dates when you will be available to travel there. The reason: once you have established a good relationship with a lady, the last thing you want to tell her is that you don't know when you can get some time off and go meet her or tell her that it will be possible only in a distant future. This will kind of void all the efforts made so far and can easily make her lose interest in you. Remember the old saying "Strike while the iron is hot" meaning that it is best to go meet the lady while you both are very interested in each other than wait for later and hope that the feeling will remain the same way. Why could the feeling lose strength? Because the relationship remains virtual and many questions will remain unanswered until you meet in person.
Meeting a Russian or Ukrainian woman in her own country
What to do and not to and what to say and avoid saying
Our tips and advice to help best plan the meeting :
If you flight arrives late in the day, it is probably best to not have the meeting on the same evening. Remember that you only have one chance to make a first impression. So take a good night of sleep and meet her on the next day.


Drinking alcohol can be ok and can also be not ok. If you do it, it is best to do it with moderation. Russian and Ukrainian women are not looking for a man with a drinking problem. Here is an interesting article on the subject.


Don't try to impress her with a valuable gift and at the opposite, don't be so cheap to not offer her anything. It is custom in these countries to offer a present when visiting family and friends and it does not necessarily need to be expensive, it is the thought that matters the most. For example, you could get her a nice perfume from a duty free shop while traveling to go meet her and why not bring some flowers to the meeting. If she has young children, it will be a very good idea to bring them something as well.


Remember that this is not a business meeting and that no-one is interviewing no-one. It is rather about finding out if the other person can be your soulmate. You can start the meeting by talking about different light subjects such as temperature, etc. But don't spend too much time on that and remember the specific purpose of you two being there. So, after some easy talk, do not hesitate to address important topics such as family, children, friends, studies, work, sports, hobbies etc. And of course, the discussion must go in both directions.


It is just as important that you tell her about the type of man you are and the type of woman you look for as important that she does the same. If she has not already done so, invite her to do so and make her feel free to ask you any questions. After the meeting, you should have a lot of thoughts on which to reflect rather than thinking "We should have talked about this and that".


Since that in most cases the woman will eventually join her husband in his country, it is normal to let her know what is your financial situation, at least in terms of having the capacity to support her and provide anything required to ease her integration in your country. It is a good idea to tell her in what kind of environment you live, either you live in the city, in a suburb or in the country and of course, showing her some pictures of it would be great. If it happens that you are above average in wealth, do not bring it up. She does not need to know it at this stage and you don't want to wonder if she is attracted to you or to what you have.


If she asks about your past marital life, it is normal to inform her but don't overdo it. Mostly, don't talk bad about your ex but simply inform her about when it ended, about children if any and mostly that you are single and legally able to marry and that you are looking for a life partner! Of course, it would be normal that she informed you of her situation as well and if she did not, it is ok to ask but don't dig too deep for nothing.


Although it may sound childish to say, we'll mention it: don't look at other nice looking women while in her company and don't take photos of nice looking women as at one point, you may want to show her some photos in your smart phone and …you'll have forgotten these recent ones you've taken.


In the West, it is not uncommon for couples to split the bill at the restaurant, even on a first date. In the East, it is not so common. Pay the whole bill, even if she insists on paying it or paying her part.


At one point during the meeting, you will both be thinking about if you would like to meet each other again. Don't try to read her mind too much on that one and focus on whether you want to meet her again or not and if the answer is yes, let her know and do it with conviction.
Be open minded and ready to accept a successful meeting or not
What matters is that you both shared an interesting and pleasant meeting
If that first meeting proved to be a success, there isn't much to say here besides that you will most likely meet again and again and hopefully spend the rest of your life together! However, if there is not going to be a second meeting, it does not mean that your only options until you fly back home are to visit churches and museums. You can spend time with our marriage agency owner or staff and discuss the possibility to meet another woman. You'd be surprised how good matchmakers they are. They'll already get to know you better and they know most of their ladies pretty well. So, they can introduce you to a lady who could be a perfect match with short notice. They'll call her, tell her that such a man is interested in meeting her and if she is interested and available, it can happen later the same day or the next day.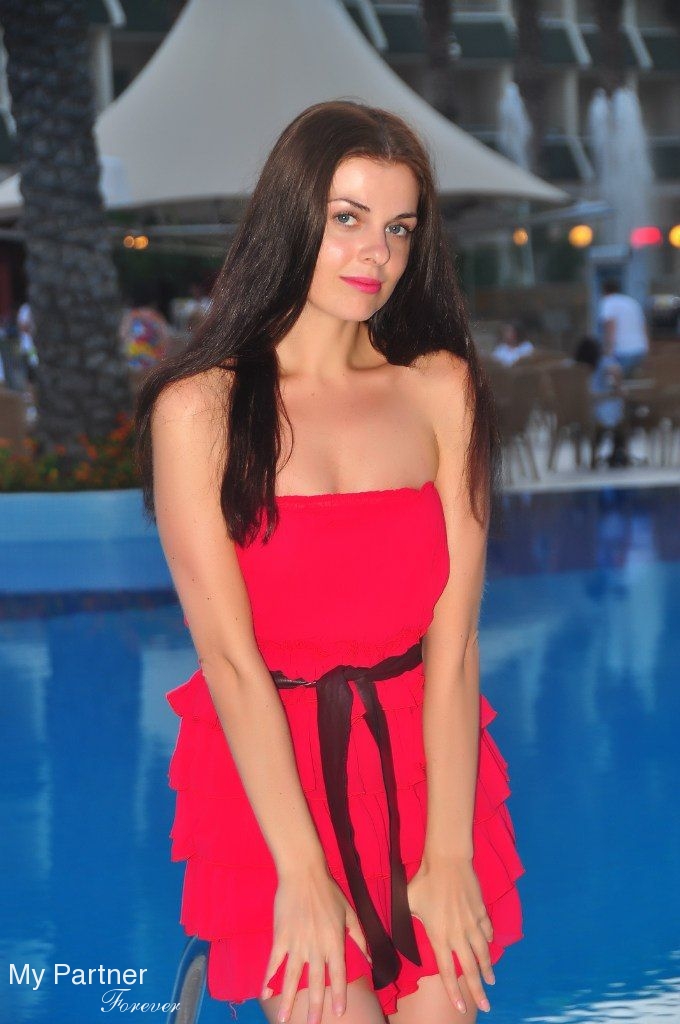 Finding the right person to share dreams, projects and all that life has to offer is something all of us go through at least once in our life and indeed, generally more than once. It can happen in many ways and in the most unexpected way, like at the supermarket. We wish everybody to find their loved one and if you are planning to look for a wife in Belarus, Moldova, Russia or Ukraine; it happens that we have experience at this, we offer good and efficient services and we can certainly help you to find a charming Russian or Ukrainian wife.